Rising and Other Stories (Paperback)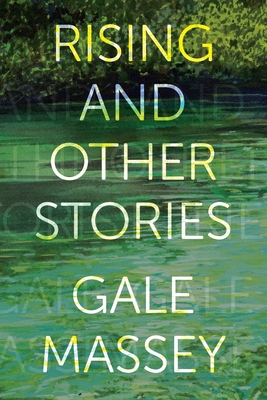 Description
---
In story after story in her diverse new collection, Rising and Other Stories, Gale Massey illustrates the moments that shape and alter destiny. Bringing each to life through interconnected themes of moving water and a sense of loss, Massey shares with us an unvarnished narrative of a world that objectifies women and the strength and resourcefulness required to attempt to overcome those limitations.
From the panicked mother in Racine who escapes to the ocean and a young girl's last fishing expedition with a dying father in Glass to the inevitable end in Marked and the gamble in Not so Fast, these stories show how simple twists of fate can change a person forever.
Ivy Waters and Long Time Coming both explore the loss of a father in very different ways, and how the identities of the daughters are rooted in those losses. And Elise's life in Rising is told in contrasts as she develops the use of her volition to pull her toward the life she deserves.
Massey's protagonists are everyday folk depicted in stories that explore the scars of redemption (Lucky Girl), despair (Differences), daring (The Train Runner) and longing (Swimaway and Freedom's Just Another Word), a visceral sense of fate (Low Tide), and, most of all, each character's desires and will to live.
These stories will transform you and deepen your view of the world, as Massey helps us discern societal constructs and their acute burdens, and the many ways that people--particularly women and girls--attempt to rise above them.
Upcoming Events
10/20/2021 - 7:00pm to 8:00pm

11/17/2021 - 7:00pm to 8:00pm

12/15/2021 - 7:00pm to 8:00pm