Klee Wyck Journal: The Making of a Wilderness Retreat (Paperback)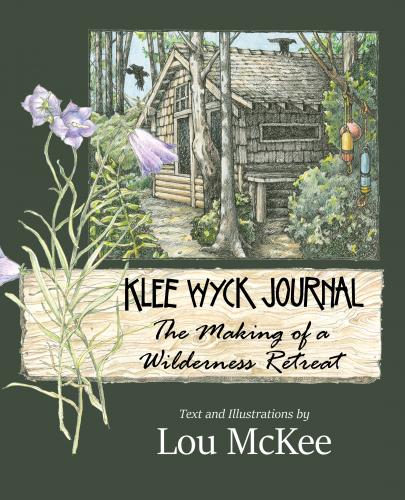 $24.95
Email or call for price
Description
---
After many years of paddling the waterways and outer coasts of the Pacific Northwest, author and artist Lou McKee planned a short kayaking trip near Vancouver Island with friends and family that unexpectedly became a yearly tradition. During the first trip that Pacific Northwestern summer, they chanced upon an enchanting stretch of beach and spent several days collecting stones polished by the ocean, exploring the nearby creek, and breathing in the wonder of untamed water and wilderness.
This remote coastal beach drew them back year after year, though the coastal rains become almost too much to endure. Thus, the Klee Wyck Cabin, as it came to be named, was borne from found cedar beach logs and other reclaimed wood to shield the travelers from summer storms. For a few weeks each year, friends and family came together to share stories, heartaches, celebrations, and the building of the tiny wilderness retreat cabin.
Lou took her journal and sketchbook with her to the cabin, documenting the construction and rendering local flora and fauna in colored ink and pencil drawings. Collected together in print for the first time, Klee Wyck Journal showcases the cabin and Lou's remarkable lifetime on and near the water in exquisite, full color sketches.
About the Author
---
Lou A. McKee was born in 1942 in Vancouver, British Columbia, Canada. Her childhood summers were spent on Texada Island, where she learned at an early age to swim and row a boat. She has worked as a watercolor painter, illustrator, greeting card artist, fabric and dinnerware designer, and most recently as an oil pastel painter.