The Man Who Planted Trees (Paperback)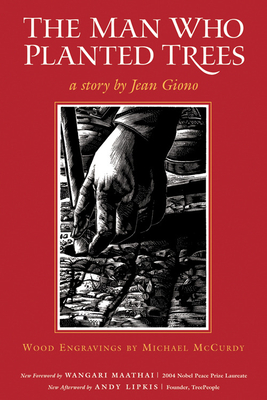 Description
---
" This] simple classic may just hold the secret to meaningful existence."--Richard Powers, author of The Overstory
"This book is so hopeful . . . and] it is something I believe--that you can change the world by planting trees."--Alice Waters, author of We Are What We Eat
Twenty years ago Chelsea Green published the first trade edition of The Man Who Planted Trees, a timeless eco-fable about what one person can do to restore the earth. The hero of the story, Elz ard Bouffier, spent his life planting one hundred acorns a day in a desolate, barren section of Provence in the south of France. The result was a total transformation of the landscape-from one devoid of life, with miserable, contentious inhabitants, to one filled with the scent of flowers, the songs of birds, and fresh, flowing water.
Since our first publication, the book has sold over a quarter of a million copies and inspired countless numbers of people around the world to take action and plant trees.
This edition includes a foreword by Wangari Maathai, winner of the 2004 Nobel Peace Prize and founder of the African Green Belt Movement.
"It has given me much joy to reread this story."--Wendell Berry
About the Author
---
Jean Giono (1895-1970), the only son of a cobbler and a laundress, was one of France's greatest writers. He was a pacifist, and he was imprisoned in France for his beliefs during the Second World War. He wrote over thirty novels, scores of short stories, plays, poetry, essays, and filmscripts. Giono won the Prix de Monaco (for the most outstanding collected work by a French writer) among other awards. Michael McCurdy is one of America's finest wood engravers. He has illustrated nearly 200 books for trade publications and special fine-press editions. His prints and drawings are also shown in galleries throughout the country. McCurdy lives in Springfield, Mass.
Give Books for the Holidays 2023