Lasagna Cookbook: 175 Effortlessy and Modern Recipes From Italy and Around The World (Paperback)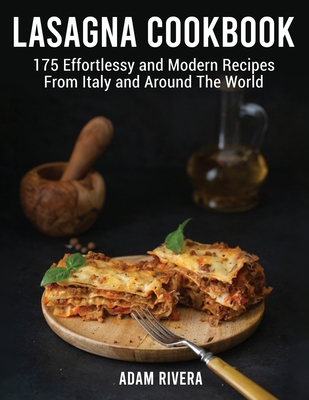 Description
---
Ideal for Bookstores
Your Customers Will Never Stop to Use this Awesome Book
This Lasagna Cookbook is the best cooking guide for lasagna you will find on the market today.
It's different from any other recipes collection you've discovered so far, as it will gain your appreciation in no time at all, once you start making all the recipes suggested within these pages.
I want you to discover that making a lasagna can be so much fun, there are so many fun and tasty recipes for you to try. Hopefully you will also understand just versatile lasagna can be.
I simply know you will love them all Don't hesitate. Let's start your culinary journey through the world of lasagnas
Buy it NOW and let your customers get addicted to this amazing book