Plant Based Diet: 14-Day Plant-Based Diet Meal Plan to Reset & Energize Your Body with Tasty Vegan and Vegetarian Seasonal Recipes (Hardcover)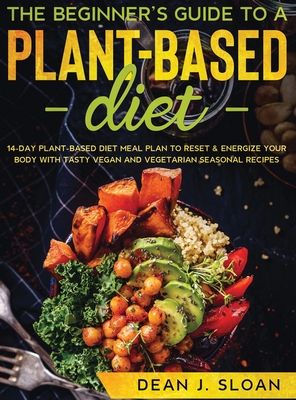 Description
---
Are you thinking about making a change to a plant based diet?Do you think that this will be a healthier approach that will help you stay in shape?Do you need help to make the transition?
More and more of us are moving over to a plant based diet for all sorts of reasons. Our own health, to stay in shape, for the good of the planet - all of these have been cited as reasons for making a big change in the way we eat. But changing our whole mindset is much harder than it seems, and many try but ultimately fail.This new book,
The Beginner's Guide to a Plant Based Diet: 14-Day Plant-Based Diet Meal Plan to Reset & Energize your Body with Tasty Vegan and Vegetarian Seasonal Recipes,
aims to help you to make the change as seamless as possible, offering you advice and information on a wide range of issues, including:
What it means to follow a plant based dietThe pillars of plant nutrition that will provide you with better healthThe benefits to your body of a plant based dietThe foods to eatMyths about the plant based diet explodedFacts about veganismHow to detoxify with a herbal dietAnd lots more...What are you waiting for?
Click
Buy Now in 1-Click
or
Buy NOW
at the top of this page and start your journey to a healthier way of eating. It is a book that will provide you with all the information you will need to change the way you eat forever
Upcoming Events
11/17/2021 - 7:00pm to 8:00pm

12/15/2021 - 7:00pm to 8:00pm