The Essential Air Fryer Cookbook: Recipes for Frying, Baking, Roasting, and Cooking Your Family's Favorite Meals (Paperback)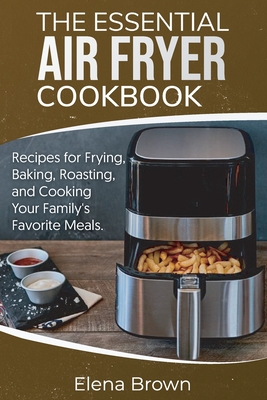 $23.95

Usually Ships in 1-5 Days
Description
---
Description
Easy, low-cost, fresh recipes for Air Fryer that anyone can prepare
This recipe cookbook will take your cooking to a totally new level.
This essential Air Fryer cookbook will include the following categories:
Breakfast Recipes
Sides, Snacks, and Appetizers Recipes
Vegetable and Vegetarian Recipes
Pork, Beef, and Lamb Recipes
Poultry Recipes
Fish and Seafood
Desserts and Sweets Recipes
Lunch Recipes
One appliance, limitless possibilities.
Easy and quick recipes for healthier foods.
Experience the pleasure of fried and pressure-cooked meals in a unique cooking appliance. Purchase a copy of this essential Air Fryer cookbook and start enjoying it once and for all.
Upcoming Events
11/17/2021 - 7:00pm to 8:00pm

12/15/2021 - 7:00pm to 8:00pm