Rebalance Your Relationship with Food: Reassuring Recipes and Nutritional Support for Positive, Confident Eating (Hardcover)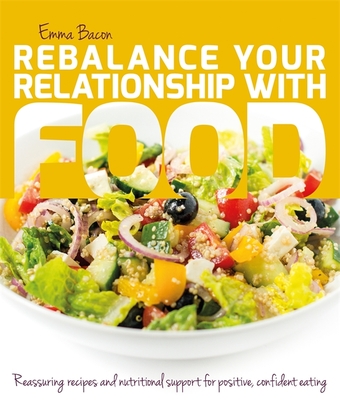 Email or call for price 360-452-6367, pbnturner@olympus.net
Description
---
This is a cookbook with a difference, offering 117 healthy, balanced recipes alongside nutritional advice, empathetic quotes and inspirational messages. It will empower you to build a healthy relationship with food and your body for a happier, stronger you.
Emma's positive philosophy favours natural, unprocessed nutrition and moderation over elimination. Nutritional information about key ingredients sits alongside the delicious recipes, and self-help tools encourage compassionate self-reflection and the ability to self-soothe.
Rebalance Your Relationship with Food
combines the experiences of real people who have overcome disordered eating, body image issues and low self-esteem with trustworthy advice to effectively support long-term positive change in how you experience and interact with food and your body.
About the Author
---
Emma Bacon is the founder of BalancED MK, an eating disorder support service, which she set up after her own recovery from anorexia nervosa. She also offers mentoring and facilitates a self-support group for sufferers and carers, with the aim of spreading awareness and understanding about eating disorders. Emma is also a personal trainer and martial arts instructor and an expert in leading a healthy and self-confident lifestyle. Find out more at www.rebalancing-me.com and follow her on Instagram @rebalancing_me.
Upcoming Events
10/20/2021 - 7:00pm to 8:00pm

11/17/2021 - 7:00pm to 8:00pm

12/15/2021 - 7:00pm to 8:00pm