Waterloo Station: A History of London's busiest terminus (Paperback)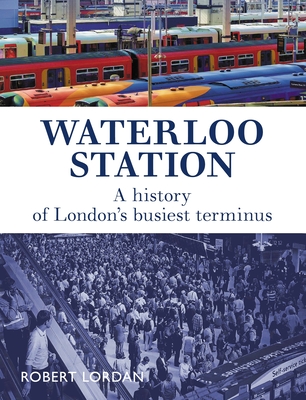 Description
---
London's Waterloo Station is Britain's biggest and busiest railway terminal and, at over 170 years old, has a rich and fascinating history to discover. This book takes an in-depth look at the terminal's past, covering all decades from the 1840s to the present day.
With more than 160 archive and contemporary photographs, it includes:
Waterloo's precursor, Nine Elms
The expansion and chaos that occurred in the late nineteenth century
How Waterloo fared during the two World Wars and
The Necropolis Railway which, for almost ninety years, conveyed coffins to Brookwood Cemetery.
The curious satellite station, Waterloo East, is covered along with the Waterloo and City line link to the capital's financial heart. There is the story behind London's first Eurostar terminal and the station's impact on popular culture, including literature, film, television, art and music. Finally, there is a revealing insight into what lies beneath the station, in the vast, cavernous area that the public never get to see.
About the Author
---
Robert Lordan is a licensed London taxi driver, tour guide and author of The Knowledge: Train Your Brain Like a Cabbie (Quercus) and Waterloo Station (The Crowood Press).  He has also written for Metro and Time Out and maintains a website about the capital's history at www.robslondon.com