The Locked Door (Paperback)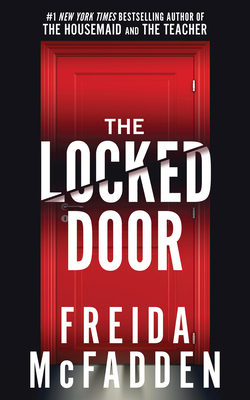 $17.99

Usually Ships in 1-5 Days
Description
---
A twisty psychological thriller from the New York Times and USA Today bestselling author of The Housemaid and The Coworker!
Some doors are locked for a reason…
While eleven-year-old Nora Davis was up in her bedroom doing homework, she had no idea her father was killing women in the basement.
Until the day the police arrived at their front door.
Decades later, Nora's father is spending his life behind bars, and Nora is a successful surgeon with a quiet, solitary existence. Nobody knows about her past, and she'll do anything to keep it that way.
Then one of her young female patients is murdered, killed in the same unique and horrific manner that her father used to kill his victims.
Somebody knows who Nora is. Somebody wants her to take the fall for this unthinkable crime. But she's not like her father. The police can't pin anything on her. As long as they don't look in her basement…
From New York Times bestselling author Freida McFadden comes a riveting psychological thriller about guilt, secrets, and whether it's possible to outrun what's in our blood.