How to Train a Puppy: The Complete Beginner's Guide to Raising a Happy Dog with Positive Puppy Training. This Book Includes: Puppy Training, (Paperback)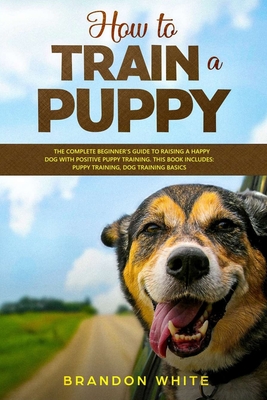 $20.99
Email or call for price
Description
---
You just let a puppy into your life, but you don't know how to raise him in the best way? Do you want to know how to create the perfect environment for your dog, so that he grows
happy
and
balanced
?If you want to create a loving, trusting and satisfying life-long relationship with your best friend, then keep reading.
When a puppy comes to the family, it's a great joy. You already know how much wealth he can bring into your life. But when you're about to welcome a puppy, you need to be aware that you'll have to take care of his education.
Following his natural tendency to socialize and his innate predisposition to play, it will be necessary to guide his insertion in the family with a few coherent and clear rules, having the patience to wait for his time and the care to respect his needs.
We are often led to think that training a puppy only means giving him commands in a strict and authoritarian way. But this will not be pleasant for our dog. And neither will we.
How can you pleasantly improve your puppy's bad behavior without creating stress and anxiety for your dog?
The solution is to practice
modern positive techniques
that will create more awareness in your puppy, eliminating the common negative behaviors. With these methods, you will have the clarity of how to educate a dog, bringing joy and happiness into the lives of both.
This beginner's guide includes
2 manuscripts
to give you all the information you need on how to raise a puppy in a positive way.
You Will Learn:
- Choosing the Right Puppy for You
- Techniques to Relate to Your Dog in a Positive Way
- How to Make Common Commands Useful Without Creating Stress for Your Dog
- Simple Strategies to Teach your Dog How to Behave at Home
- How to Prevent Behavior Issues Before They Start
- Strategies for Improving Your Pet's Behavior with Other Animals
- How to Avoid the Most Common Mistakes Owners Make Training Puppies
- How to Make Your Dog Overcome Separation Anxiety
Even if you've never raised a puppy, you'll become the proud owner of a happy and well-behaved dog.
Would You Like To Know More?
Download now to create an amazing bond with your dog
Scroll to the top of the page and select the buy now button
Upcoming Events
No upcoming events available