Dog Food Recipes: How to Make Easy and Healthy Homemade Dog Food (Paperback)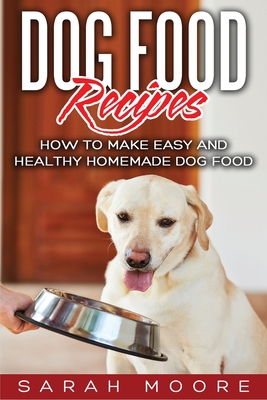 Description
---
Dog Food Cookbook
Many dog owners are making the switch from commercial dog food to homemade dog food due to safety and nutritional concerns. Other factors that have influenced this change include the inflated prices of many commercial dog foods and the pet food recalls which have made the headlines.
If you want to take good care of your dog, then healthy and tasty food prepared by you will go a long way toward that goal. Although it may seem like a lot of work, it is actually quite easy, once you understand how it works.
This book will make it easy for you to make the switch from commercial to homemade dog food. By reading this book you'll learn:
- the benefits of homemade dog food;
- what constitutes a balanced diet for your dog;
- which ingredients to avoid and which to use in moderation;
- tips for making homemade dog food; and
- 19 quick and easy recipes for dog meals, treats, jerks, chews, and breath mints.
Natural and nutritious food can help your dog to live healthier and longer.
Order your copy of Dog Food Recipes, right now
Upcoming Events
11/17/2021 - 7:00pm to 8:00pm

12/15/2021 - 7:00pm to 8:00pm