Is Love the Answer? (Paperback)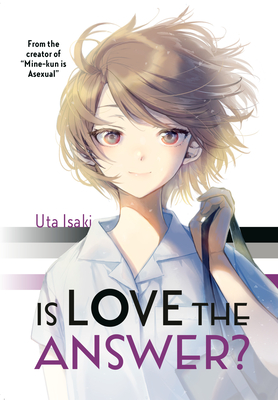 $14.99

Usually Ships in 1-5 Days
Description
---
A poignant coming-of-age story about a young woman coming into her own as she discovers her identity as aromantic asexual. A complete story in a single volume, from the creator of "Mine-kun is Asexual."

When it comes to love, high schooler Chika wonders if she might be an alien. She's never fallen for or even had a crush on anyone, and she has no desire for physical intimacy. Her friends tell her that she just "hasn't met the one yet," but Chika has doubts... It's only when Chika enters college and meets peers like herself that she realizes there's a word for what she feels inside--asexual--and she's not the only one. After years of wondering if love was the answer, Chika realizes that the answer she long sought may not exist at all--and that that's perfectly normal.
About the Author
---
Uta Isaki is a Japanese manga writer and artist best known for their yuri (girls' love) and comics centered about characters navigating their experiences and relationship with their gender and sexual identities. They are known for their short stories Mine-kun is Asexual, Silkscreen, and other stories which have appeared in Éclair: A Girls' Love Anthology That Resonates in Your Heart and Éclair Blanche. Is Love The Answer? Is their first solo work to appear in print in English.