The Husky and His White Cat Shizun: Erha He Ta De Bai Mao Shizun (Novel) Vol. 1 (Paperback)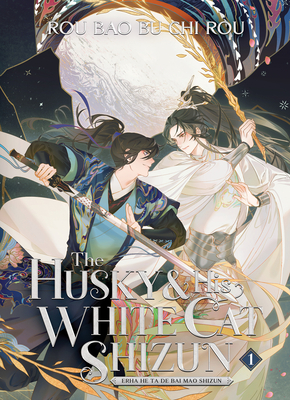 Other Books in Series
This is book number 1 in the The Husky and His White Cat Shizun: Erha He Ta De Bai Mao Shizun (Novel) series.
Description
---
NEW YORK TIMES BEST SELLER! Also known as 2ha, the wildly popular danmei/Boys' Love novel series from China that inspired a multimedia franchise! A historical fantasy epic about a tyrant's second chance at life and the powerful cultivation teacher he can't get out of his mind.

Cruel tyrant Taxian-jun killed his way to the throne and now reigns as the first ever emperor of the mortal realm. Yet somehow, he is unsatisfied. Left cold and bereft, abandoned by all he held dear, he takes his own life...only to be reborn anew.

Awakening in the body of his younger self--Mo Ran, a disciple of the cultivation sect Sisheng Peak--he discovers the chance to relive his life. This time, he vows to attain the gratification that once eluded him: all who defied him will fall, and never again will they treat him like a dog. His greatest fury is reserved for Chu Wanning, the coldly beautiful and aloofly catlike cultivation teacher who betrayed and thwarted Mo Ran time and again in their last life.

Yet as Mo Ran shamelessly pursues his own goals in this life he thought lost, he begins to wonder if there might be more to his teacher--and his own feelings--than he ever realized.

This Chinese fantasy (xianxia) epic built around the desire between two men (danmei) has been translated into multiple languages and inspired a multimedia franchise in China. The Seven Seas English-language edition will include exclusive, all-new covers and interior illustrations from artist St with a translation by Rynn & Jun.
About the Author
---
Rou Bao Bu Chi Rou, also known as "Meatbun Doesn't Eat Meat," is a prolific Chinese author of danmei novels who has a passionate global fanbase and novels translated into multiple languages, including The Husky and His White Cat Shizun, Remnants of Filth, and the currently serializing Case File Compendium.