Northwest Know-How: Haunts (Hardcover)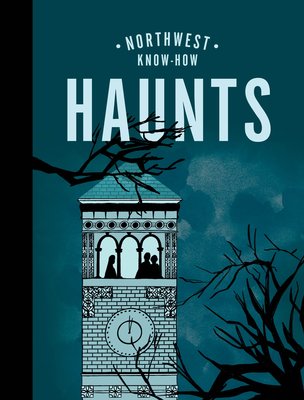 Description
---
Entertaining, educational and highly giftable, Northwest Know-How: Haunts showcases the haunted hotspots, cemeteries and graveyards, ghost towns, and curiosities in Oregon and Washington.

True crime and the supernatural are more popular than ever and Northwest Know-How: Haunts explores the ghosts, legends, and haunted spots of the Pacific Northwest. From the many haunted spots of Seattle's Pioneer Square and Pike Place Market to Oregon's many haunted hotels, lighthouses, and theaters, this book uncovers the events that inspired the hauntings as well as the reports of the hauntings themselves. Read about the ghost of Simon Benson, a teetotaling spirit who has been known to knock over drinks at his namesake Benson Hotel in Portland. And discover why it might be prudent to steer clear of the honeymoon suite at the Columbia Gorge Hotel. Spectral sightings extend to the water as well: a ghost ship appears off Seattle's Pier 70…and reputedly foretells doom. Haunts will be a must-have for anyone who likes their history with a side of spooky.
About the Author
---
BESS LOVEJOY is the author of Rest in Pieces: The Curious Fates of Famous Corpses. Her work has appeared in The New York Times, The Boston Globe, Wall Street Journal, Time, Lapham's Quarterly, SeattleMet, Atlas Obscura, and elsewhere. She is a former editor at Mental Floss, SmithsonianMag.com, and the Schott's Almanac series.  She is a founding member of The Order of the Good Death. She now works as a freelance writer, researcher, and content creator specializing in the places where history, science, and curiosity meet.

ANARACHEL HUMPHREY is a designer and illustrator based out of Brooklyn, New York. Hailing from Spokane, Washington she grew up between families in the Pacific Northwest and Brazil. To see more of Anarachel's work visit her Instagram @anarachelism, or find her online at Anarachelism.com.