Swallowed by the Great Land: And Other Dispatches from Alaska's Frontier (Paperback)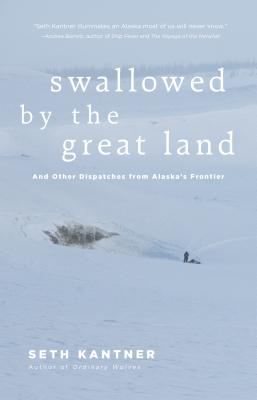 Description
---

"Seth Kantner illuminates an Alaska most of us will never know." -Andrea Barrett, author of Ship Fever and The Voyage of the Narwhal - Nonfiction short stories that pull you into the lives of those living in an otherworldly place
- Seth Kantner received a Whiting Award naming him one of the nation's top-ten emerging writers
- Publisher's Weekly called the author's 2004 debut novel, Ordinary Wolves, a tour de force When Seth Kantner's novel, Ordinary Wolves, was published 10 years ago, it was a literary revelation of sorts. In a raw, stylized voice it told the story of a white boy growing up with homesteading parents in Arctic Alaska and trying to reconcile his largely subsistence and Native-style upbringing with the expectations and realities tied to his race. It hit numerous bestseller lists, was critically acclaimed, and won a number of awards. Seth's nonfiction second book, the memoir Shopping for Porcupine, was even more compelling for many readers--the same raw details of a homesteading upbringing, but intensely personal. Now, in Swallowed by the Great Land, he once again brings us into his lyrical wilderness existence. Swallowed by the Great Land features slice-of-life essays that further reveal the duality in the author's own life today, and also in the village and community that he inhabits--a mosaic of all life on the tundra. Unique characters, village life, wilderness and the larger landscape, a warming Arctic, and hunting and other aspects of subsistence living are all explored in varied yet intimate stories.