BC Coastal Recreation Kayaking and Small Boat Atla: Vol. 2: British Columbia's West Vancouver Island (Spiral)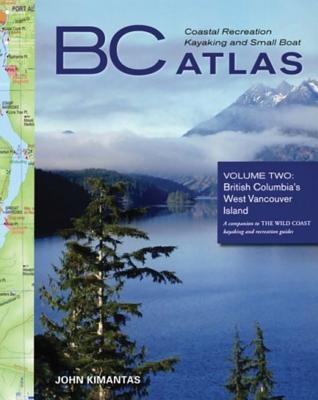 $40.00
Email or call for price
Description
---
An essential tool for kayaking British Columbia's coast.
BC Coastal Recreation, Kayaking and Small Boat Atlas, in two volumes, provides splashproof and manageably sized collections of detailed maps of British Columbia's shorelines. Numerous land-based features are identified, among them campsites and launch locations. These colorful books are ideal for kayakers who want a detailed overview in a format much easier to use than bulky charts. Recreational boaters will also appreciate the convenience of these maps.
Together these two volumes cover every mile of British Columbia's south coast in a format, and with a degree of detail, not currently available. They augment the Wild Coast series of guidebooks (also by John Kimantas), with links that provide information not supplied by the maps.
Volume 1, South BC Coast and East Vancouver Island This volume provides an overview of British Columbia's south coast from Victoria to Port McNeill, and from Howe Sound to the Broughton Islands.
Volume 2, West Vancouver Island This volume provides an overview of West Vancouver Island from Sooke to Port Hardy.
About the Author
---
John Kimantas has been a journalist for more than 18 years and has written for newspapers across Canada. He is editor and owner of Coast and Kayak Magazine (formerly Wavelength) and the author of the Wild Coast series and the BC Coastal Recreation Kayaking and Small Boats Atlas series. He lives on Vancouver Island.
Give Books for the Holidays 2023