A Vintage Christmas: A Collection of Classic Stories and Poems (Paperback)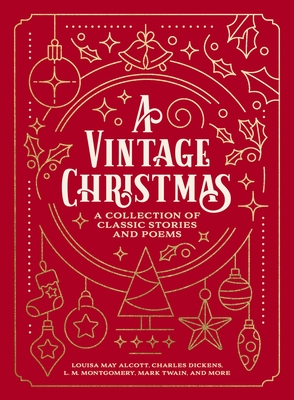 Description
---
This beautiful, giftable Christmas collection features 23 old-fashioned works from classic authors who invite you to a feast of holiday nostalgia.
A Vintage Christmas includes stories from Louisa May Alcott, Charles Dickens, Ralph Henry Barbour, Harriet Beecher Stowe, Mark Twain, L. M. Montgomery, and William Dean Howells, as well as poems from Eliza Cook, Christina Rossetti, William Makepeace Thackeray, Joyce Kilmer, Henry Wadsworth Longfellow, and Samuel Taylor Coleridge. This collection is a timeless reminder that the heart of the holiday never changes.
Affordable and giftable size.
Presentation page for writing a meaningful message for gifting.
Perfect as a stocking stuffer, white-elephant gift, or host gift.
Filled with hopeful and encouraging Christmas stories.
Makes a lovely keepsake companion to A Classic Christmas and A Timeless Christmas.
Filled with stories that have been part of the Christmas season for generations, A Vintage Christmas is a unique collection of Christmas tales, reflections, and poems from beloved authors across the centuries and makes the perfect gift for any reader in your life.
Discover a charming story from L. M. Montgomery about love and sacrifice in a modest log house.
See Christmas through the eyes of a child in a New England colonial village with Harriet Beecher Stowe.
Remember the reason Christ came to earth in the poetry of Anne Bront .
Share with your family the delightful letter Mark Twain wrote as Santa Claus to his three-year-old daughter.
This beautiful treasury will take you back to firesides, simple gifts, and cozy family moments of Christmases past as you cherish the timeless truths and joys of the season.