Rail-Trails Washington & Oregon (Paperback)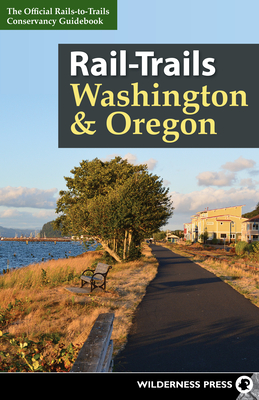 Description
---
Explore 42 multiuse pathways covering 989 miles with this official rail-trail guide for Washington and Oregon
This region boasts some of the most rural and unique rail-trails in America, such as the 253-mile John Wayne Pioneer Trail with its remote canyons, mountain vistas, and railroad relics. The Foothills Trail, a 30-mile pathway, offers many types of terrain and small-town charms--all with the 14,410-foot Mount Rainier as its backdrop.
The development of the railroads led to the creation of prominent western cities, and now, many rail-trails, such as Portland's 21.5-mile Springwater Corridor, serve as connectors for neighborhoods, parks, businesses, and much more.
Experience the diverse landscapes--from town to mountain, desert to waterway, forest stream to ocean--and the many historical landmarks and cultural attractions along Washington's and Oregon's rail-trails.
In this book, you'll find:
Detailed maps for every rail-trail, plus driving directions to trailheads
Icons indicating the activities each trail can accommodate
Succinct descriptions written by rail-trail experts
"You can now throw away all your self-help books on fighting depression, losing weight, toning muscles, finding something to do with your kids, and learning American history. Just use this guide, find a great trail--and enjoy "
--Peter Harnik, Director, Center for City Park Excellence, Trust for Public Land.
About the Author
---
Rails-to-Trails Conservancy is a nationwide nonprofit dedicated to converting former railroad corridors to public, multiuse recreational trails that offer easy access to runners, hikers, bicyclists, skaters, wheelchair users, and equestrians. It serves as the national voice for more than 160,000 members and supporters, more than 23,000 miles of open rail-trails across the country, and more than 8,000 miles of potential trails waiting to be built--with a goal of ensuring a better future for America made possible by trails and the connections they inspire. To find out more about Rail-Trails, check out the Conservancy's official website at railstotrails.org.