Wild Edge: Freedom to Roam the Pacific Coast (Hardcover)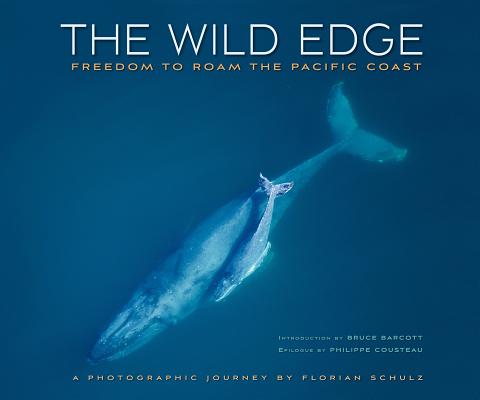 $39.95
Email or call for price
Description
---
The Wild Edge Trailer - Live from Florian Schulz on Vimeo.
-First book on this ocean-based North American wildlife corridor
-The health of many important marine species depends on this corridor
-
The Wild Edge
is the result of more than 6 years of expeditions
-Contributions by Eric Scigliano, Jon Hoekstra, and Bonnie Henderson With the publication of Florian Schulz's book,
Yellowstone to Yukon: Freedom to Roam
, in 2006, the public's interest in wildlife corridors was sparked. Prior to that seminal book, few people recognized that large mammals don't necessarily stay in parks, but that their evolutionary imprinting compels them to migrate sometimes thousands of miles and despite great peril when civilization has cut off their paths. Yellowstone to Yukon moved establishing wildlife corridors to a top priority for organizations such as the World Wildlife Fund, which has since adopted the "Freedom to Roam" anthem as a rallying cry.
The Wild Edge: Freedom to Roam the Pacific Coast
reveals the great Pacific seam of North America that knits together land and sea, ocean and continent in a tumble of interrelated life. From the Baja peninsula through the coves and breaks of California and the bays and inlets of the Pacific Northwest, to the deep forests of British Columbia and the icy realm of polar bears in the Beaufort Sea of Alaska, the west coast of North America provides a life-sustaining corridor of great energy. Here, life and landscape are interconnected in complex and intriguing ways. Many migrating marine species, including gray and blue whales, salmon, sea turtles, bluefin tuna and more, travel thousands of miles from the tropics to the Arctic in the waters along North America's west coast. Birds and butterflies, too, migrate the same distance, and rest and feed along the edge of the Pacific. In addition, many species live year-round in the wide range of habitats--the rivers, estuaries, lagoons, forests, and more--that feed into the Pacific and define the Baja to Beaufort ecosystem. Even land mammals such as caribou, wolves, and the white Kermode "spirit" bear depend on the marine corridor to supply much of their sustenance. Through vivid imagery, stories, and science, The Wild Edge reveals how the health and livelihood of a distant Inupiaq Eskimo whaler is related to a suburban family in Los Angeles enamored with the pod of whales passing by their city beach. Through extraordinary photographs, Schulz contrasts this astonishing beauty against the threats from degradation and runaway development.
Give Books for the Holidays 2023