The Pig War (Images of America) (Paperback)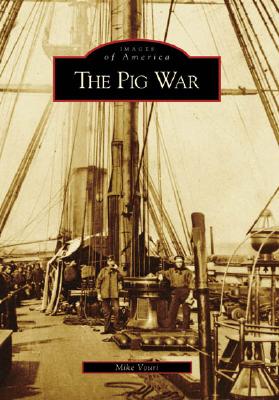 Description
---
San Juan Island is well known for its splendid vistas, saltwater shore, quiet woodlands, and orca whales. But it was also here, in 1859, that the United States and Great Britain nearly went to war over a dead pig. On July 18 of that year, Capt. George E. Pickett (later to lead the famous charge climaxing the Battle of Gettysburg) landed his company of 63 soldiers on the southern end of San Juan Island to protect U.S. citizens from the British government after an American settler, Lyman
Cutlar, had shot a pig belonging to the British-owned Hudson's Bay Company. What was really at stake was the possession of the entire San Juan archipelago, held in dispute between the two nations since 1846. By the time the crisis was settled, nearly 500 U.S. soldiers and three British warships would stand off on Griffin Bay. It would then require
12 more years of joint military occupation before the international boundary was settled and the San Juans became U.S. territory.
Give Books for the Holidays 2023