Fire on the Mountain: The True Story of the Sourth Canyon Fire (Hardcover)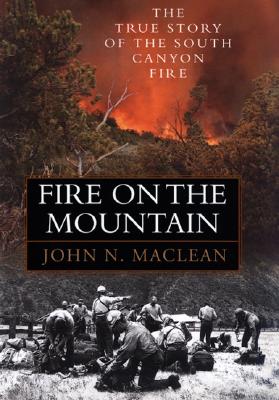 $24.00
Email or call for price.
Description
---
When, on the morning of July 3, 1994, the site of a forest fire on Storm King Mountain in Colorado was wrongly recorded as taking place at South Canyon, it became the first of a series of seemingly small human errors that, three days later, led to the deaths of fourteen fire fighters, including four women.
Fire on the Mountain
sets out to answer three mysteries that surrounded the blaze: Why wasn't the fire, which could be seen clearly from an interstate highway, put out earlier? Why did Don Mackey, a smoke jumper who was already a legend in his own time, turn back to the fire after making his way to safety? And how could such a seasoned group of fire fighting professionals be caught off guard so badly?
With the aid of papers obtained through the Freedom of Information Act and dozens of interviews, Fire on the Mountain also takes a long, hard look at the official investigation that followed the fire and the divided conclusions of the investigative team. If this book is action/adventure at its best, it also offers deeply moving insights into the lives of the smoke jumpers, hot shots, and helitacks who fight forest fires and put their own well being on the line as a daily part of their jobs.
About the Author
---
John N. Maclean's Fire on the Mountain was an MPIBA best nonfiction title of 2000. A newspaper reporter and longtime student of wildfire, he is the author of Fire and Ashes and The Thirtymile Fire, and he also assis-ted in the posthumous publication of Young Men and Fire, a work of nonfiction by his father, Norman Maclean. He divides his time between Washington, D.C., and Montana.
Upcoming Events
10/20/2021 - 7:00pm to 8:00pm

11/17/2021 - 7:00pm to 8:00pm

12/15/2021 - 7:00pm to 8:00pm