Magnolia Parks: The Long Way Home (The Magnolia Parks Universe #3) (Paperback)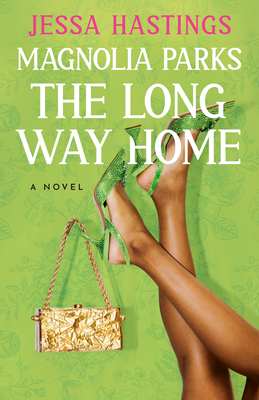 Other Books in Series
This is book number 3 in the The Magnolia Parks Universe series.
Description
---
How many loves do you get in a lifetime? And are Magnolia and BJ each other's one and only? 

It's been nearly a year since everything happened between Magnolia Parks and BJ Ballentine on the steps of the Mandarin Oriental, and since then it seems like everything has changed.

Magnolia has a life in New York now and BJ appears to have finally let go and moved on.

But when they both wind up back in London and are thrust together once again, they find themselves asking their age-old question: How many loves do you actually get in a lifetime, and, most important—are they each other's?
About the Author
---
Jessa Hastings is an Australian native who now lives in Southern California with her husband, two children, two cats, and a dog. They have, as their best friend calls it, gone "full farm." Jessa is a chronic overthinker and has, in this very moment, begrudgingly accepted American coffee and how depressing it is. She finds Twitter and small talk equally terrifying, and often still pines for a sourdough loaf in America that doesn't make her tummy hurt or cost $45 for half a loaf. Magnolia Parks was her debut novel and the launch of the series, and she clearly struggles to write a concise or topically relevant author's biography. She is sorry for this.
Praise For…
---
READERS LOVE MAGNOLIA PARKS

"If Gossip Girl and Made in Chelsea had a baby, it would be this book." (FIVE STARS)

"Magnolia and BJ have embedded themselves into my DNA." (FIVE STARS)

"This book gave drama, love triangles, toxicity, chaos and I ate up every single moment." (FIVE STARS)

"TikTok made me do it, 1000% lived up to the hype." (FIVE STARS)

"Hands down the most emotional romance book I have ever read and therefore my favourite" (FIVE STARS)