Daisy Haites (The Magnolia Parks Universe #2) (Paperback)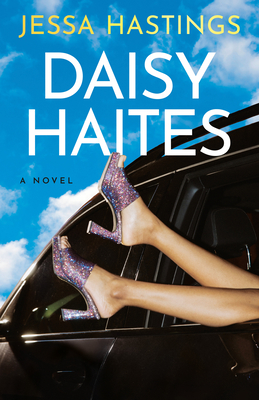 Other Books in Series
This is book number 2 in the The Magnolia Parks Universe series.
Description
---
All twenty-year-old Daisy Haites has ever wanted is a normal life, but as the heiress to London's most notorious criminal empire, it's just not in the cards for her.

Raised by her older brother, Julian, after their parents were murdered, Daisy has never been able to escape the watchful gaze of her gang-lord brother. But Julian's line of work means that Daisy's life is . . . complicated.

And things don't become any easier when she falls hard for the beautiful and emotionally unavailable Christian Hemmes, who happens to be one of the few men in London who doesn't answer to Julian.

Christian's life is no walk in the park either, since he's in love with his best friend's girlfriend, Magnolia Parks.

He's happy enough to use Daisy to throw off the scent of his true affections—until she starts to infiltrate those, too.

As their romance blossoms into something neither was anticipating, Daisy and Christian must come to terms with the fact that in this life everything comes at a price. Relationships intersect and tangle, and Daisy, Christian, and Julian will learn that sometimes life's most worthwhile pursuits can only be paid in blood.
About the Author
---
Jessa Hastings is an Australian native who now lives in Southern California with her husband, two children, two cats, and a dog. They have, as their best friend calls it, gone "full farm." Jessa is a chronic overthinker and has, in this very moment, begrudgingly accepted American coffee and how depressing it is. She finds Twitter and small talk equally terrifying, and often still pines for a sourdough loaf in America that doesn't make her tummy hurt or cost $45 for half a loaf. Magnolia Parks was her debut novel and the launch of the series, and she clearly struggles to write a concise or topically relevant author's biography. She is sorry for this.
Praise For…
---
Readers love Magnolia Parks Universe

"Hands down the most emotional romance book I have ever read and therefore my favourite" (FIVE STARS)

"A girl who was brought up in the world of crime, yearning to be normal. Daisy is SO badass." (FIVE STARS)

"TikTok made me do it, 1000% lived up to the hype." (FIVE STARS)

"Daisy Haites has become my favorite character in the Magnolia Parks Universe." (FIVE STARS)

"I am obsessed. Totally consumed. This universe has me all sorts of messed up." (FIVE STARS)

"You will fall in love with Daisy Haites a million times over and be desperate for more of her story when it ends." (FIVE STARS)

"Daisy and Christian are going to be my favorite characters forever and ever." (FIVE STARS)