Coming Back: (A Graphic Novel) (Paperback)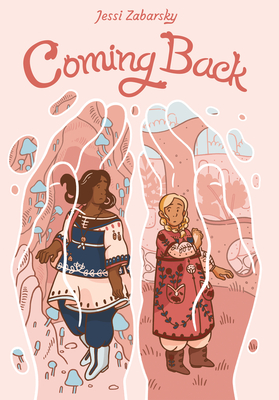 $17.99

Usually Ships in 1-5 Days
Description
---
A beautiful graphic novel fantasy romance that follows two young women who have to go on their own separate adventures to discover the truth about themselves and about each other.

Preet is magic.

Valissa is not.

Everyone in their village has magic in their bones, and Preet is the strongest of them all. Without any power of her own, how can Valissa ever be worthy of Preet's love? When their home is attacked, Valissa has a chance to prove herself, but that means leaving Preet behind. On her own for the first time, Preet breaks the village's most sacred laws and is rejected from the only home she's ever known and sent into a new world.

Divided by different paths, insecurities, and distance, will Valissa and Preet be able to find their way back to each other?

A beautiful story of two young women who are so focused on proving they're meant to be together that they end up hurting each other in the process. This gorgeous graphic novel is an LGTBQ+ romance about young love and how it can grow into something strong no matter what obstacles get in the way.
About the Author
---
Jessi Zabarsky lives in Chicago with her cat and forty three plants. She was raised in the woods and will one day return there. Her first graphic novel, Witchlight, was published by Random House Graphic in 2020. You can find her online at @jessizabarsky.