Fight Club: A Novel (Paperback)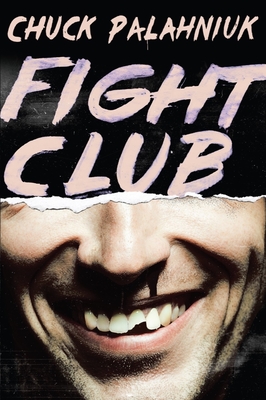 Description
---
The first rule about fight club is you don't talk about fight club.
Chuck Palahniuk showed himself to be his generation's most visionary satirist in this, his first book. Fight Club's estranged narrator leaves his lackluster job when he comes under the thrall of Tyler Durden, an enigmatic young man who holds secret after-hours boxing matches in the basements of bars. There, two men fight "as long as they have to." This is a gloriously original work that exposes the darkness at the core of our modern world.
About the Author
---
Chuck Palahniuk is the best-selling author of more than eighteen fictional works, including Fight Club, Invisible Monsters, Survivor, Choke, Lullaby, Diary, Haunted, Rant, Pygmy, Tell-All, Damned, Doomed, Beautiful You and The Invention of Sound. He lives in the Pacific Northwest.
Praise For…
---
An astonishing debut…Fight Club is a dark, unsettling, and nerve-chafing satire.

— Seattle Times

A volatile, brilliantly creepy satire.
— Washington Post

A powerful, dark, original novel. This is a memorable debut by an important writer.
— Robert Stone

Fight Club is hot. It's great. Even I can't write this well.

— Thom Jones

This brilliant bit of nihilism succeeds where so many self-described transgressive novels do not: It's dangerous because it's so compelling.
— Kirkus Reviews

A noir fable with a punch…A genuine, two-fisted talent.
— Katherine Dunn

Amazing and artful disturbance. Fight Club is for everybody who thinks and loves the fine American language.

— Barry Hannah

Irresistible…As with chocolate or pornography, you struggle to savor it slowly, yet feel compelled to zip through its smart, atomic, nightmarish world. A visionary novel of beautiful violence and creepy intensity.
— Scott Heim

Palahniuk's utterly original creation will make even the most jaded reader sit up and take notice.
— Publishers Weekly

A ferocious, taut, mesmerizing novel whose economical stylishness and rigorous, perverse philosophical underpinnings put one in mind of Camus' The Stranger and J. G. Ballard's Crash.

— Dennis Cooper